brzinska juha od povrcha
potrebno :
1-2 manja krumpira
1/3 glavice kapule
mrkva,grashak,poriluk..shto vech imate u frigu od povrcha
zobene pahuljice
kocka za juhuhuhuhuhu
priprema :
luk siitno siitno shto sitnije narezati i baciti na 2-3 zhlice ulja..da se malo zdinsta..mjeshati da bash ne zagori strashno..iako nije ni bed ak uhvati malo bojice..za to vrijeme krumpir oguliti oprati i narezati na male kockice..isto uchiniti i sa mrkvicom i porilukom..taj mix povrcha baciti na dinstani luk..na to uvaliti kocku juhe ili vegetu..mjeshati na ulju cca 2-3-4 minute…te preliti vodom…kuhati na jakoj vatri 15-tak min..dodati jushnu zhlicu zobenih pahuljkica i ostaviti da se kuha josh 5 min. na jakoj vatri..dodati papra i kosanog svjezheg pershina…i eto vam savrsheno lahgane povrtne juhice ..a sve u roku od 20min..mozhete ju posluzhiti sa malo kiselog vrhnja..takodjer mozhete uzeti onaj pasir za pire..i 2-3 puta utisnuti o dno posude..na taj nachin dobijete neku polukrem juhicu
ova juha ima 2 varijacije.. II je sa dodatkom cheshnjaka..pred kraj dinstanja crvenog luka ubacite 1-2 cheshnja sitno siiitno..tanko taaanko narezanog cheshnjaka..da mrvicu pozhuti..ako volite takvu aromu cheshnjaka..a kozhe i varijanta sa 2-3 cheshnja cheshnjaka..ali blazha verzija..tj. tada cheshanj cheshnjaka ogulite i samo ga dooobro nagnjechite oshtricom nozha i ubacite na povrche..neposredo pred dodavanje vode..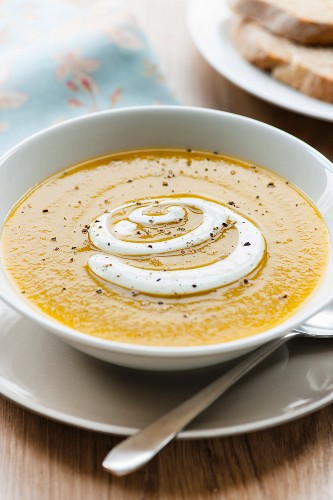 izvor net, stockfood